TAKING CARE OF GLARE
Jan 05 2018
Comfort in the workplace is vital, with all good businesses recognising the importance of ensuring a pleasant environment for both staff and visitors. A number of factors can adversely affect this, however, with glare a particularly common issue.
The low lying nature of the winter sun means that glare can be more of an issue at this time of year, with sunlight making it difficult or uncomfortable to focus on screens, read in comfort or even engage in conversation with colleagues or visitors. All too often, the solution is the pulling of blinds or curtains, but with an application of specialist window film, it is possible to reduce glare without sacrificing natural light or your view.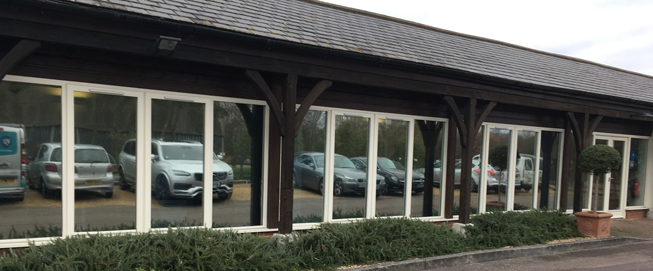 This was the solution employed by a Hertfordshire financial firm, who engaged The Window Film Company to tackle their ongoing glare problem.
The office is located in a prestigious ground floor development, with 16 large windows providing a stylish appearance and a bright, airy internal environment. However, the almost entirely glass frontage did mean that on bright days, glare was an unwanted and disruptive problem. A solution was sought that would maintain the aesthetic style of the building, preserve the view to the exterior and retain natural light.
The Window Film Company recommended High Reflective Silver window film, a high performance product that reduces glare by up to 81%. The film delivers a reflective daytime appearance to the exterior, without sacrificing light and continuing to allow a view from the inside out. Samples of the film were supplied, allowing the project managers to experience the film in different conditions before agreeing to proceed.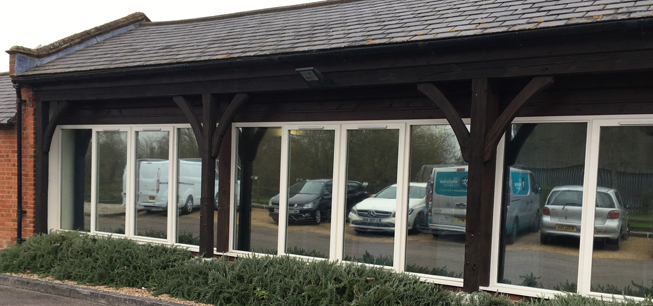 The project involved the installation of 16 panels of film, each over 1.5 metres in height. The film was installed to the inside of the glass by one of The Window Film Company's expert fitting teams. The work was completed without the need to shut the office; the experienced fitters able to carry out the work with the minimum of fuss and intrusion.
Once fitted, the film was effective immediately, delivering comprehensive glare reduction while also maintaining the stylish look of the property and ensuring a pleasant internal environment.
For more information on the range of anti-glare and other window films supplied and installed by The Window Film Company, please call a member of the team on 01494 794477 or email info@windowfilm.co.uk.