LONDON LAUNCH FOR LINDSEY
Sep 22 2017
The London Design Festival "celebrates and promotes London as the design capital of the world" so it provided the perfect opportunity to harness some of the excitement and to officially announce the launch of our collaboration with the exciting designer Lindsey Lang.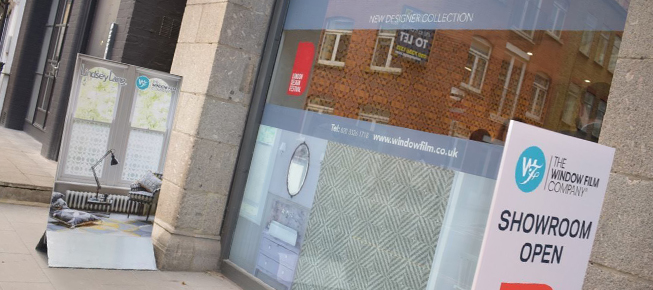 The launch of the collaboration, which sees Lindsey's beautiful designs reproduced on frosted window film for the very first time, took place at The Window Film Company's Clerkenwell showroom, which had been transformed to feature a host of soft furnishings and home décor products designed by Lindsey, as well as a sneak peek at a soon to be released range of wallpaper.
Visitors filled the showroom throughout the evening, enjoying drinks and nibbles while grabbing the opportunity to speak to Lindsey herself, who delighted guests with tales of her inspirations, life as a designer and plans for the future. Those in attendance were also able to take away samples of the newly launched window film range.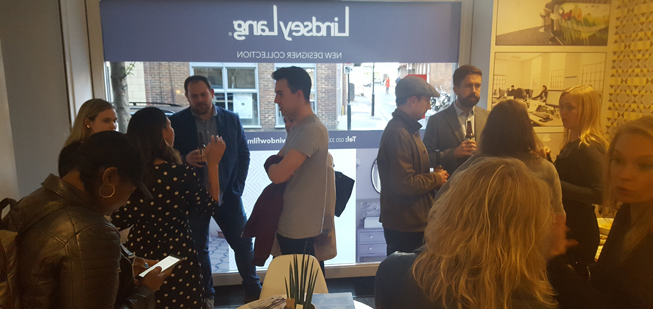 Micky Calcott, Founder of The Window Film Company, was also on hand throughout the evening and was delighted with the success of the event.
"Lindsey's collection is an incredibly exciting addition to our range and I'm delighted that so many people joined us to celebrate the official launch. We love the opportunity to show people what can be achieved with window film and Lindsey's designs offer a chance to make a real impact with the minimum of fuss. Our collaborations have proved to be incredibly popular, giving home-owners, interior designers and other interested parties the chance to add genuine designer style to glass.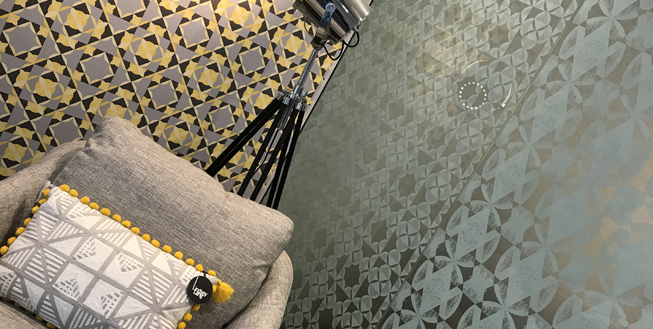 It was a genuine pleasure to see so many people enthusing about what we were able to show them, and to have Lindsey here to talk through her process and inspirations was fabulous. It was great to be able to play a part in the 2017 London Design Festival and we're proud to have made a contribution to such a long standing and respected event."
The Lindsey Lang range of films are created to the customers' exact size specifications, making installation a straightforward and simple process, and all orders are printed, cut, finished and despatched from The Window Film Company's Buckinghamshire headquarters.
For more details about the Lindsey Lang range of window films, or information on any of the products supplied and installed by The Window Film Company, please contact a member of the team on 01494 794477 or email info@windowfilm.co.uk.
** To view the collection online now, please visit www.windowfilm.co.uk/lindseylang **