PRIVACY AT THE ROYAL ALBERT HALL
Jul 14 2017
There are certain buildings that need no introduction. Recognised the world over, these structures define city skylines and welcome countless visitors all year round. The Royal Albert Hall is one such example, and The Window Film Company was privileged to play a part in an ongoing refurbishment project there.
Even the most iconic buildings need some TLC from time to time and the Royal Albert Hall is currently undergoing a range of planned building works. The venue is remaining open to public for the duration, and as such there is a desire to shield as much of the work from public view – preserving the unique Albert Hall experience for the thousands of daily visitors. The Window Film Company was engaged to deliver an appropriate solution.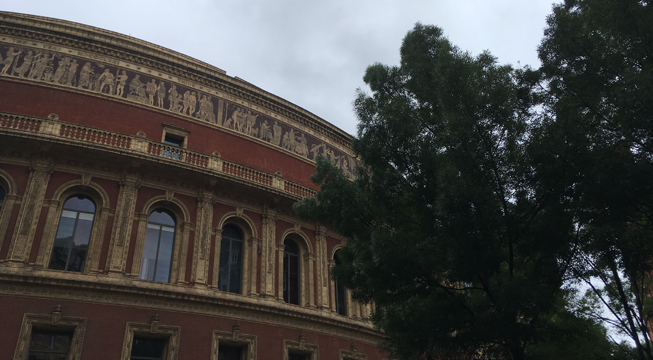 Discussions with the contractor and the venue took place regarding the appropriate choice of film, with the brief being to deliver a stylish privacy product that is in keeping with the classic aesthetic of the 146 year old venue. It was quickly agreed that Frostbrite frosted window film was the appropriate choice.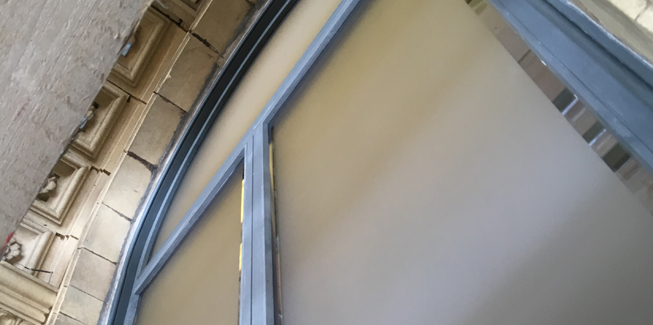 Once applied, Frostbrite frosted film gives glass the appearance of acid-etched or sandblasted glass, preventing vision from either side of the glass. It does this without sacrificing natural light – the film has been engineered to allow as much light as possible to pass through the glass. The appearance of the film delivers an understated, stylish appearance, perfect for elegant surroundings, while also being durable, tough and long lasting. This combination of performance and aesthetic appearance made it the ideal choice for blocking out the building work in a sympathetic and stylish way.
The film was installed by one of The Window Film Company's fully qualified installation teams, with the work being carried during specific time slots. Due to the continued use of the building, certain rooms and areas were only available for specific windows of time, so careful planning and execution was required throughout.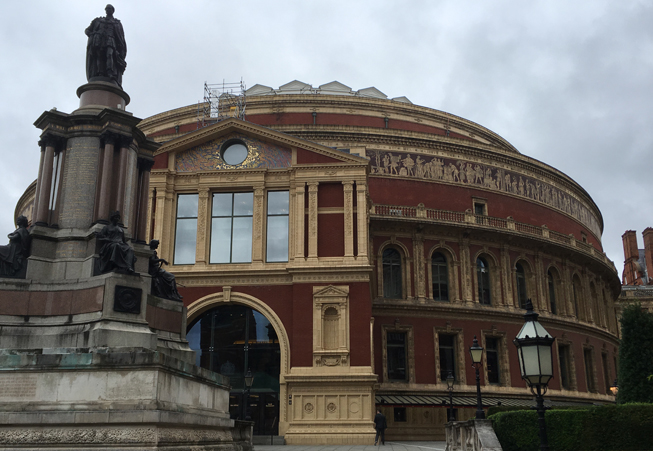 The film was applied to 20 large panes at different locations throughout the hall, immediately allowing the refurbishment work to take place hidden from view without detracting from the look and feel of the magnificent venue.
For more information on the range of privacy solutions offered by The Window Film Company, please call 01494 794477 or email info@windowfilm.co.uk.